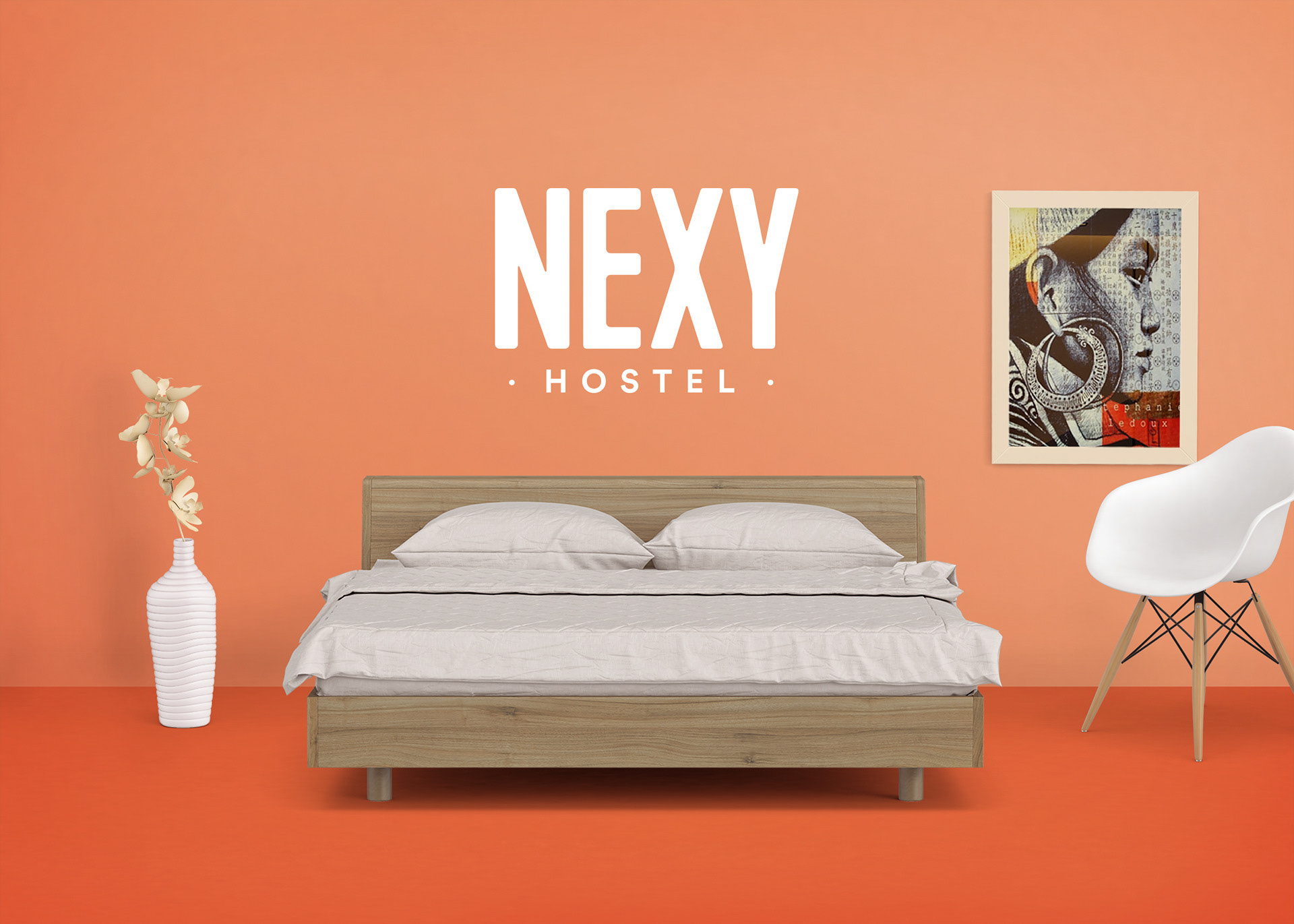 Overview
Nexy Hostel. A luxury hostel where travellers meet and friendships are made.
Located in the heart of the Old Quarter in Hanoi, Nexy's prime objective was to define it's position as the primary hostel destination in Vietnam. A place to allow travellers to relax, meet, share stories and reflect upon their experiences.
The Brief
My brief was the creation of a new brand and website. Primarily I had to make sure it spoke of a modern, exciting and friendly place to stay. 
My Solution
Drawing inspiration from architects renderings I was able to create a vibrant, energetic and fresh colour palette. The old identity was discarded and a new logo was developed. This new identity is approachable, modern and able to work in a variety of applications.
A secondary logo mark, the 'Nexy Standard' seal of approval, was also drawn up. It encapsulates all of the values Nexy embodies and ensures they are putting their name to only the very best in quality traveller experiences.
I also designed a modern, lightweight website that responds to all devices. Ensuring the user can always access the information they need or book a room with ease. Built from the ground up for mobile users on the move.